There are 1,119 articles attributed to this author.
Displaying articles 1 to 10.

STORY OF PHILIPPINE BOXING PART V: CEFERINO GARCIA, THE FIRST ASIAN WORLD MIDDLEWEIGHT CHAMPION
Sat, 04 Apr 2020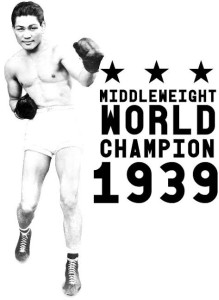 Ceferino Garcia was from Naval, Biliran and is a record holder for the most victories garnered by a Filipino boxer. According to Boxrec, he had 120 wins, 76 by way of knockouts. He also lost 30 and drew 14 times.


STORY OF PHILIPPINE BOXING PART IV: PANCHO VILLA'S UNTIMELY DEATH
Thu, 02 Apr 2020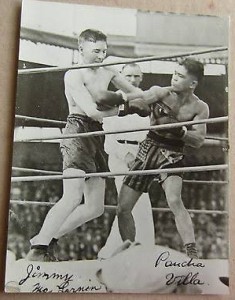 Pancho Villa successfully defended his world flyweight title four times over two years, inserting some non-title fights. It remained in his hands and never relinquished it until his death two years later. Before returnin


STORY OF PHILIPPINE BOXING PART III: PANCHO VILLA'S VICTORY OVER JIMMY WILDE
Wed, 01 Apr 2020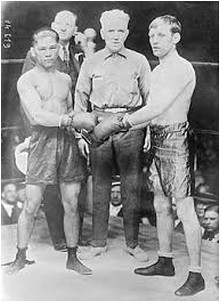 Pancho Villa's title fight with Jimmy Wilde was a comeback of sorts for the Welshman. Wilde has the longest unbeaten streak in boxing history, he went 103 fights before his first loss to Scottish James "Tancy" Lee. Wilde


STORY OF PHILIPPINE BOXING PART II: PANCHO VILLA, THE FIRST ASIAN WORLD CHAMPION
Mon, 30 Mar 2020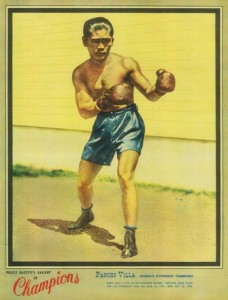 Pancho Villa. The international popularity of Philippine boxing started when Pancho Villa won the universal world flyweight title from Welshman Jimmy Wilde to become the first ever Asian and Filipino world champion


STORY OF PHILIPPINE BOXING PART I: HOW BOXING STARTED IN THE PHILIPPINES
Sun, 29 Mar 2020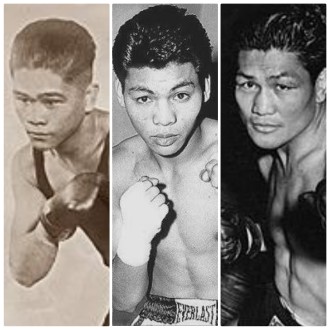 Without boxing events to cover because of the worldwide COVID-19 pandemic, the author decided to come up with a series of articles depicting the origin and growth of boxing in the Philippines. These will include biograph


SPORTS AND COVID-19
Wed, 11 Mar 2020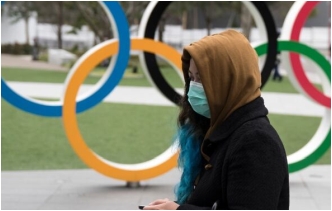 For most people, the new corona virus called COVID-19, shows only moderate symptoms, such as fever and cough. But for older adults and patients with existing health problems like asthma, heart disease and diabetes, it can


SANTISIMA LOSES TO A GREAT CHAMPION AND THERE'S NOTHING TO BE ASHAMED OF
Tue, 25 Feb 2020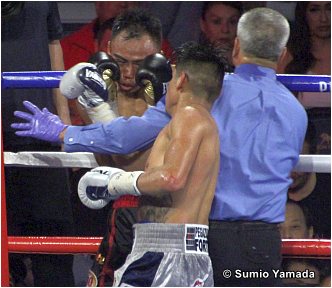 Referee Russell Mora stops the contest in the 11th round for TKO victory by Navarrete over Santisima. Jeo Santisima was predicted not to last six rounds with Emanuel Navarrete last Saturday, that was Sunday (M


BIGGER AND HEAVIER FURY DETHRONES WILDER
Mon, 24 Feb 2020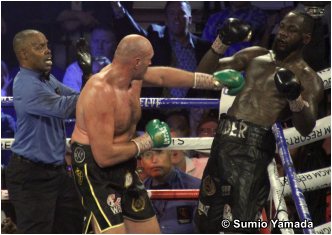 The bigger, heavier and more destructive Tyson Fury floored Deontay Wilder twice leading to the stoppage of fight in the seventh round of their WBC heavyweight title rematch at the MGM Grand Garden Arena, Las Vegas, Nevada


WILDER AND FURY: TALE OF TWO FORMIDABLE HEAVYWEIGHTS
Sat, 22 Feb 2020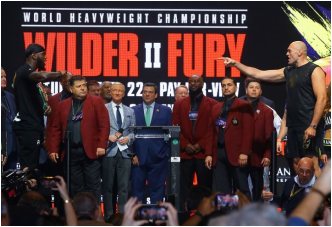 Wilder (L) and Fury (R) talk to each other from afar during Friday's weighin in Las Vegas. Both fighters have been prohibited by the Las Vegas commission to have a staredown during the weighin. Deontay Leshun


FOREMAN AND JOSHUA GO FOR FURY, LEWIS AND HOLYFIELD INCLINE TOWARDS WILDER
Thu, 20 Feb 2020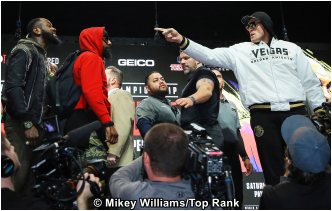 Former world heavyweight champion George Foreman is thinking that another controversial decision would result when Tyson Fury faces WBC world champion Deontay Wilder in a rematch this coming Saturday night at the M