There are 1,174 articles attributed to this author.
Displaying articles 51 to 60.

STORY OF PHILIPPINE BOXING PART X: FLASH ELORDE, THE FIRST ASIAN INTERNATIONAL BOXING HALL OF FAMER
Sat, 11 Apr 2020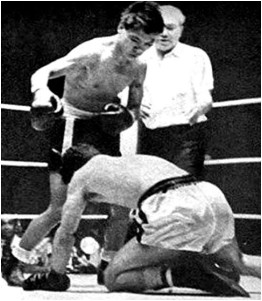 There were no world title bouts for Elorde after the loss to Sandy Saddler. But he was able to maintain his ranking as a world contender and won the Philippine and Orient Pacific Boxing Federation lightweight titles. He w


STORY OF PHILIPPINE BOXING PART IX: FLASH ELORDE VS. SANDY SADDLER
Thu, 09 Apr 2020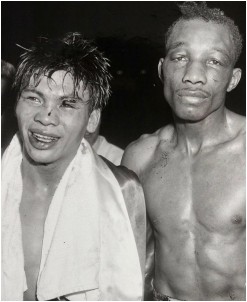 Gabriel "Flash" Elorde surprised the boxing globe when in July 20, 1955 he outpointed world featherweight champion Sandy Saddler over 10 rounds in a non-title fight in Manila. The unexpected victory catapulted Elorde to the wo


STORY OF PHILIPPINE BOXING PART VIII: FLASH ELORDE, THE LONGEST REIGNING WORLD SUPER FEATHERWEIGHT CHAMPION
Wed, 08 Apr 2020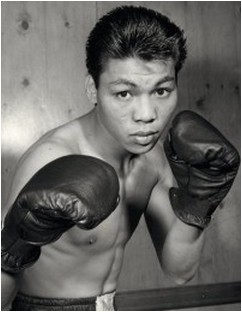 Gabriel "Flash" Elorde won the lineal super featherweight title in 1960. In 1963, he won the first WBC and WBA super featherweight titles. He holds the record at super featherweight division for the longest reigning title holder,


STORY OF PHILIPPINE BOXING PART VII: LITTLE DADO, WORLD FLYWEIGHT AND BANTAMWEIGHT CHAMPION
Mon, 06 Apr 2020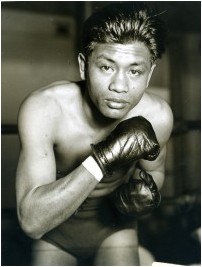 Little Dado. Little Dado became world bantamweight champion in 1940 and world flyweight champion in 1941. Born with the name Eleuterio Zapanta on New Year's Day January 1, 1916 at La Carlota City, Negros Occidental, Li


STORY OF PHILIPPINE BOXING PART VI: SMALL MONTANA, ONE OF THE BEST TEN FILIPINO BOXERS BY ESPN
Sun, 05 Apr 2020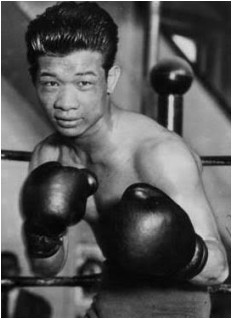 Small Montana was born Benjamin Gan and was one of the world boxing champions from the Philippines. Montana stood 5 feet and 4 inch tall and did not weigh more than 112 pounds. He won the Flyweight Championship of the World


STORY OF PHILIPPINE BOXING PART V: CEFERINO GARCIA, THE FIRST ASIAN WORLD MIDDLEWEIGHT CHAMPION
Sat, 04 Apr 2020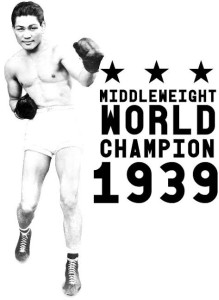 Ceferino Garcia was from Naval, Biliran and is a record holder for the most victories garnered by a Filipino boxer. According to Boxrec, he had 120 wins, 76 by way of knockouts. He also lost 30 and drew 14 times.


STORY OF PHILIPPINE BOXING PART IV: PANCHO VILLA'S UNTIMELY DEATH
Thu, 02 Apr 2020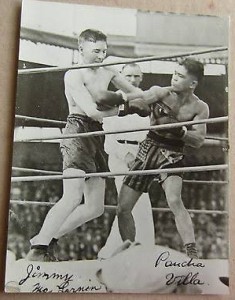 Pancho Villa successfully defended his world flyweight title four times over two years, inserting some non-title fights. It remained in his hands and never relinquished it until his death two years later. Before returnin


STORY OF PHILIPPINE BOXING PART III: PANCHO VILLA'S VICTORY OVER JIMMY WILDE
Wed, 01 Apr 2020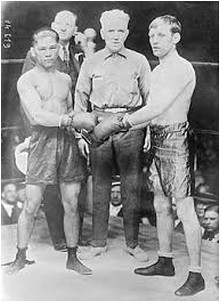 Pancho Villa's title fight with Jimmy Wilde was a comeback of sorts for the Welshman. Wilde has the longest unbeaten streak in boxing history, he went 103 fights before his first loss to Scottish James "Tancy" Lee. Wilde


STORY OF PHILIPPINE BOXING PART II: PANCHO VILLA, THE FIRST ASIAN WORLD CHAMPION
Mon, 30 Mar 2020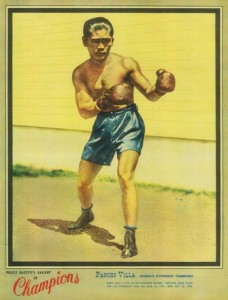 Pancho Villa. The international popularity of Philippine boxing started when Pancho Villa won the universal world flyweight title from Welshman Jimmy Wilde to become the first ever Asian and Filipino world champion


STORY OF PHILIPPINE BOXING PART I: HOW BOXING STARTED IN THE PHILIPPINES
Sun, 29 Mar 2020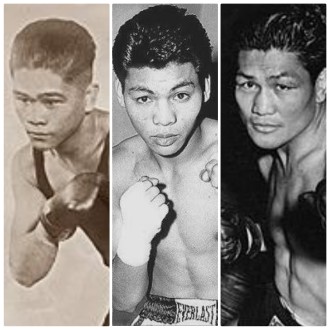 Without boxing events to cover because of the worldwide COVID-19 pandemic, the author decided to come up with a series of articles depicting the origin and growth of boxing in the Philippines. These will include biograph