There are 1,480 articles attributed to this author.
Displaying articles 81 to 90.

SPORTS SHORTS 224: WITH HIS PRESIDENTIAL BID, MANNY PACQUIAO SAYS GOODBYE TO BOXING CAREER
Wed, 22 Sep 2021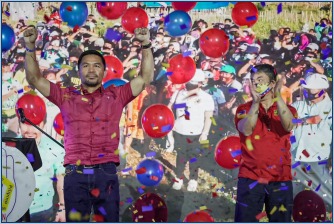 Filipino boxing legend Manny Pacquiao says goodbye to boxing, the sport that gave him billions of money and made him a celebrity worldwide when he accepted the party nomination for presidential candidate in the 2022


SPORTS SHORTS 223: JERWIN ANCAJAS WANTS TO CHALLENGE JOHN RIEL CASIMERO AND NONITO DONAIRE
Tue, 21 Sep 2021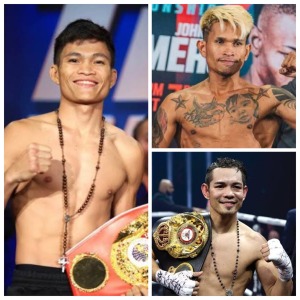 IBF world super flyweight champion Jerwin Ancajas is ready to move up to the higher 118-pound division to challenge WBC world bantamweight champion Nonito Donaire Jr. and WBO world bantamweight champion John Riel Ca


SPORTS SHORTS 222: RUMORED MANNY PACQUIAO FOE MIKEY GARCIA FACES SANDOR MARTIN
Sun, 19 Sep 2021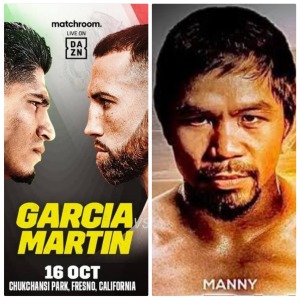 Former four-weight world champion Mikey Garcia is just contented to be fighting against an unknown Sandor Martin. This will happen after a lengthy story of a proposed fight with Manny Pacquiao in 2020. * * * Ga


SPORTS SHORTS 221: MANNY PACQUIAO IS RANKED #3 WBC, #3 WBA, #3 IBF, #5 RING, #5 BOXREC, #6 ESPN, #8 TBRB WELTERWEIGHT CONTENDER
Sat, 18 Sep 2021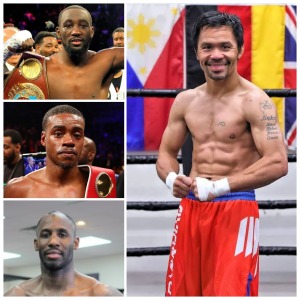 Eight division world champion Manny Pacquiao is still ranked higher by the boxing governing bodies and the entities which ranked fighters combining all the boxers rated by the four boxing sanctioning organizations.


SPORTS SHORTS 220: WBA ORDERS BOX-OFF FOR YORDENIS UGAS VS. EIMANTAS STANIONIS CLOSING DOOR TO UGAS-PACQUIAO REMATCH
Sat, 18 Sep 2021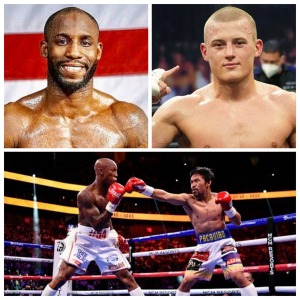 The World Boxing Association has announced the sanctioning body's plan to reduce the number of unnecessary titles, and it will be applied in the welterweight division. The WBA have ordered the Super champion Yordenis Uga


SPORTS SHORTS 219: MANNY PACQUIAO BELIEVES THAT YOUTUBERS FIGHTING PRO BOXERS IS NOT GOOD FOR BOXING
Thu, 16 Sep 2021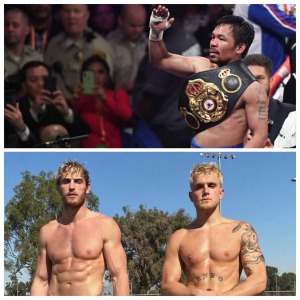 Eight division world champion Manny Pacquiao is mindful of a moneymaking twist of boxing which is "easy to get paid for losing." His fighting career began that way as a 12-year-old boy by his own admission per Agus


SPORTS SHORTS 218: JONAS SULTAN CLASHES WITH KO SPECIALIST CARLOS CARABALLO OF PUERTO RICO
Wed, 15 Sep 2021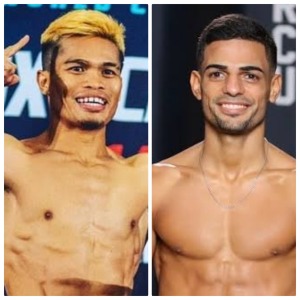 Jonas Sultan will face deadly Carlos Caraballo, the undefeated fighter who has knocked out all his opponents. Caraballo, age 25 years of Guayanilla, Puerto Rico, has a perfect record of 14-0 with 14 KOs. * * *


SPORTS 217: MANNY PACQUIAO AND FLOYD MAYWEATHER JR. STILL HAVE MORE SOCIAL MEDIA FOLLOWERS THAN YOUNGER BOXERS
Tue, 14 Sep 2021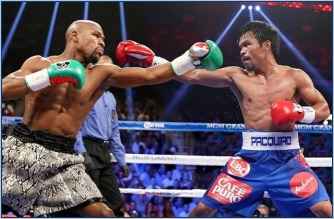 Tracy David, Chief Marketing Officer for social analytics platform ListenFirst revealed that at this point of their respective careers, Manny Pacquiao and Floyd Mayweather Jr. still have a great following in social media.


SPORTS SHORTS 216: MANNY PACQUIAO VS. FLOYD MAYWEATHER II RUMORS LINGER ON
Mon, 13 Sep 2021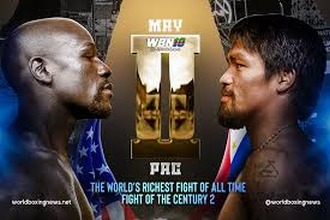 Floyd Mayweather and Manny Pacquiao did not stop fans and scribes from thinking of one day facing each other one more time in a rematch which could still be a box office hit on pay-per-view even if both fighters are in


SPORTS SHORTS 215: MANNY PACQUIAO'S FORMER OPPONENTS WHO LOST THEIR FINAL FIGHTS BEFORE RETIREMENT
Sat, 11 Sep 2021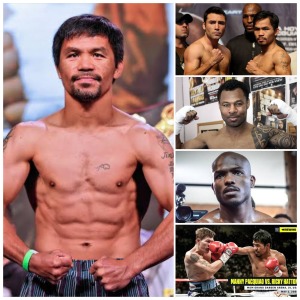 Eight division world champion Manny Pacquiao is now at the crossroads of his boxing career. Two options are now weighed by the Filipino legend, whether to fight one more time after the upset to Cuban Yordenis