There are 1,113 articles attributed to this author.
Displaying articles 81 to 90.

PROMOTER HEARN CRITICIZES PACQUIAO AND BRONER
Thu, 17 Jan 2019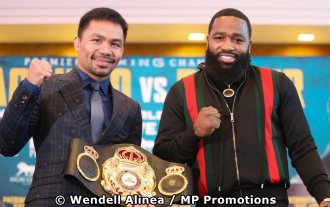 Promoter Eddie Hearn of Matchroom Boxing USA/DAZN critized Manny Pacquiao saying he is a faded fighter, and his opponent Adrien Broner has poor discipline and gets beaten each time he is matched against better foes.


A BRONER WIN OVER PACQUIAO CAN COMPLETELY CHANGE HIS CAREER
Sun, 13 Jan 2019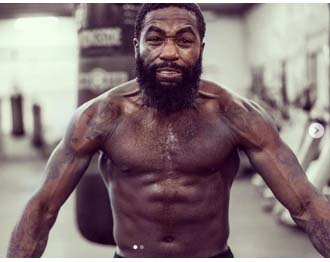 Adrien Broner admits that scoring an upset win over Manny Pacquiao can completely change his career and make it surge to greater heights he could not imagine. But Broner takes every fight as mandatory for him to win it. So


PACQUIAO HAS NO FINANCIAL ISSUES AND PROBLEMS WITH ARUM, DEFERS HIS POLITICAL PLANS
Sat, 12 Jan 2019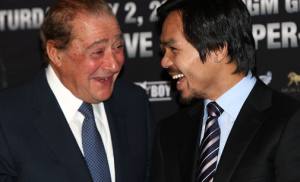 Manny Pacquiao stressed that he cherished what Bob Arum and other persons who work for Arum?s Top Rank Inc., did for him all throughout his distinguished boxing career. According to the senator he and Arum have no financial


PACQUIAO SAYS HE WON'T FIGHT EXHIBITION MATCHES, DOES NOT THINK OF A MAYWEATHER REMATCH
Fri, 11 Jan 2019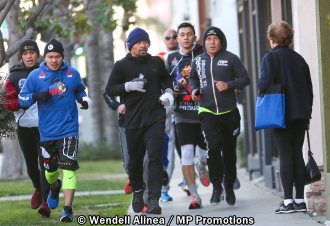 Following Floyd Mayweather's short and easy knockout of Japan's kickboxing champion Tenshin Nasukawa, Manny Pacquiao declared that has no plans to imitate Mayweather in joining exhibition fights. The world's former pound-for-p


PACQUIAO SAYS HE WON'T FIGHT EXHIBITION MATCHES, DOES NOT THINK OF A MAYWEATHER REMATCH
Fri, 11 Jan 2019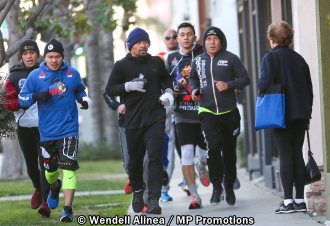 Following Floyd Mayweather's short and easy knockout of Japan's kickboxing champion Tenshin Nasukawa, Manny Pacquiao declared that has no plans to imitate Mayweather in joining exhibition fights. The world's former pound-for-p


PACQUIAO SAYS FOCUS MAKE HIM LAST LONG IN BOXING
Wed, 09 Jan 2019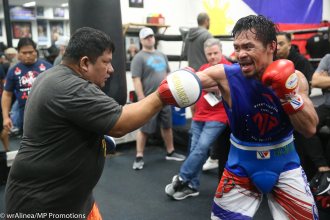 WBA welterweight and eight division world champion Manny Pacquiao was focused on his training and did not let his achievements get into his head. "It was the focus [that made me last this long in boxing], I have not though


MIKEY GARCIA IS POSSIBLE NEXT PACQUIAO OPPONENT AFTER BRONER
Mon, 07 Jan 2019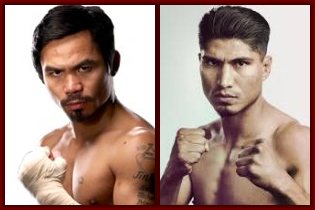 WBA welterweight champion Manny Pacquiao is aiming at fighting quality opponents for the remaining active years of his boxing career. Premier Boxing Champions, on which Pacquiao is now a part of, has a list of big names un


ROACH SAYS KO LOSS TO MARQUEZ DOES NOT BOTHER PACQUIAO, HOPES A MAYWEATHER REMATCH
Sun, 06 Jan 2019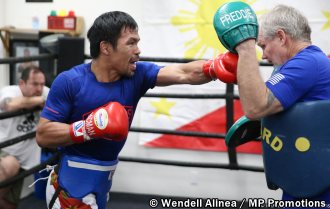 Hall of Fame trainer Freddie Roach said Manny Pacquiao is not at all bothered by the brutal knockout loss to Juan Manuel Marquez in 2012, not as much as the defeat he suffered against Floyd Mayweather Jr. in the riche


BUBOY FERNANDEZ SAYS PACQUIAO IS PREPARED TO WIN BY KO
Sat, 05 Jan 2019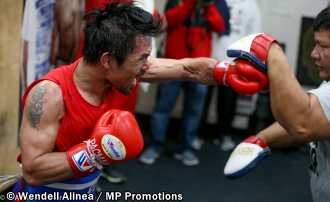 Team Pacquiao chief trainer Buboy Fernandez says WBA welterweight champion Manny Pacquiao is being groomed for a knockout victory against Adrien Broner. "Of course, we'll be preparing Manny to win by KO, "Buboy told T


ROACH IS CONFIDENT PACQUIAO WILL KO BRONER SOONER OR LATER
Fri, 04 Jan 2019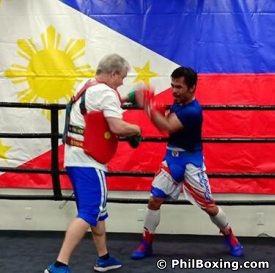 Hall of Fame trainer awardee Freddie Roach predicts that his favorite prot?g? Manny Pacquiao will become the first fighter to knock Adrien Broner out on January 19 at MGM Grand Garden Arena in Las Vegas. ?He (Broner) doe