There are 1,118 articles attributed to this author.
Displaying articles 181 to 190.

SPORTS ROUNDUP 5: BOXING FANS WILL SEE A YOUNG MANNY PACQUIAO SAYS FORTUNE
Tue, 10 Jul 2018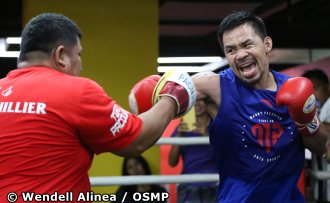 Head trainer Buboy Fernandez said Manny Pacquiao prepared long and hard for the fight with Lucas Matthysse. "He?s ready to prove he still belongs to that list of world champions,? he told The Manila Times.


SPORTS ROUNDUP 4: PACQUIAO AND MATTHYSSE ON FINAL PREPARATIONS
Mon, 09 Jul 2018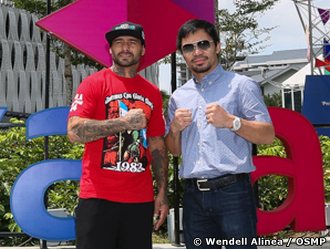 Joel Diaz, Lucas Matthysse's head trainer, has worked to prepare his fighter for Pacquiao's southpaw punches. ?We?ve been focused on the southpaw stance. Even giving him southpaw sparring partners. Myself and Matthysse?


SPORTS ROUNDUP 3: NO OVERTRAINING FOR PACQUIAO
Sun, 08 Jul 2018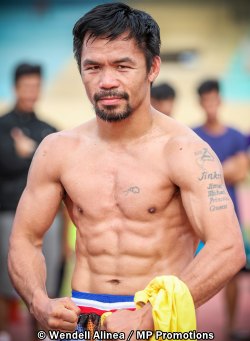 According to strength and conditioning coach Justin Fortune, Manny Pacquiao has trained for the fight of his life. ?Those phase of the training program will give Manny a clear mind and strong body designed to help him fight a g


SPORTS ROUNDUP 2: WRIGHT WARNS PACQUIAO ON MATTHYSSE'S GOOD PUNCH
Sat, 07 Jul 2018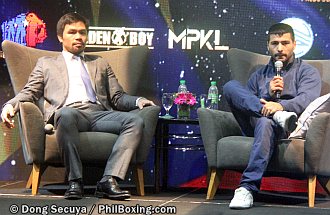 Former junior middleweight world champion Ronald "Winky" Wright believes Manny Pacquiao must avoid having a war with Lucas Matthysse on July 15th for the WBA "regular" welterweight title in Malaysia, according to Boxi


SPORTS ROUNDUP 1: MEXICAN FANS WANT GGG TO KO CANELO SAYS PROMOTER
Fri, 06 Jul 2018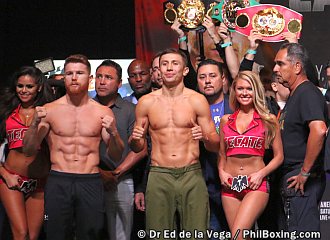 Tom Loeffler, promoter of WBC, WBA, and IBO middleweight champion Gennady Golovkin (38-0-1, 34 KOs), hopes to see a lot more action in the coming rematch with Saul "Canelo" Alvarez (49-1-2, 34 KOs). They will collide agai


FIFA WORLD CUP 2018 ENTERS ROUND OF 16
Sat, 30 Jun 2018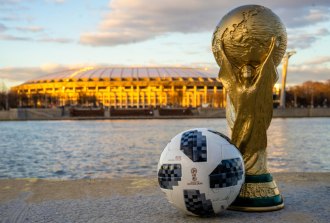 The 2018 FIFA World Cup is the 21st FIFA World Cup, a quadrennial international football tournament played by the men's national teams of the member associations of FIFA. It is now ongoing in Russia which starte


PACQUIAO-MATTHYSSE FEATS, FACTS AND FIGURES 12: PACQUIAO IS READY SAYS BUBOY
Fri, 29 Jun 2018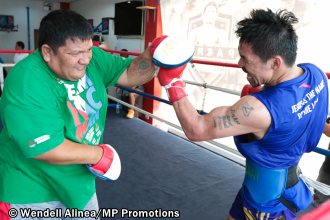 Head trainer Buboy Fernandez says he is very happy with how his best friend Manny Pacquiao performed in training. Pacquiao dropped one of his sparring partners with a solid right hand to the jaw, as reported by boxingscene.co


NBA FEATS, FACTS AND FIGURES 8: JAMES HARDEN WINS NBA MVP, BEATS LEBRON JAMES AND ANTHONY DAVIS
Wed, 27 Jun 2018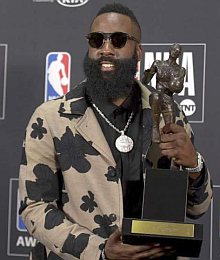 Houston Rockets main man James Harden won the NBA MVP award defeating Cleveland Cavaliers franchise player LeBron James and New Orleans Pelicans giant Anthony Davis in the race for the most coveted honor. Harden won his fi


SOUTHERN LEYTE 58TH FOUNDING ANNIVERSARY BOXING SHOWDOWN
Mon, 25 Jun 2018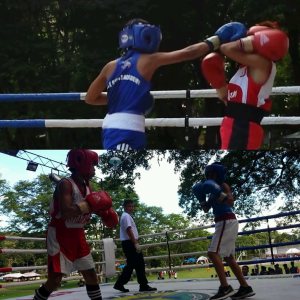 The Province of Southern Leyte will celebrate its 58th founding anniversary on July 1 with President Rodrigo Roa Duterte, who was born in the capital City of Maasin, as the honored guest. As one of the activities which


PACQUIAO-MATTHYSSE FEATS, FACTS AND FIGURES 11: EVERYTHING'S FINE AND THE FIGHT WILL HAPPEN ON JULY 15 SAYS MANNY
Mon, 25 Jun 2018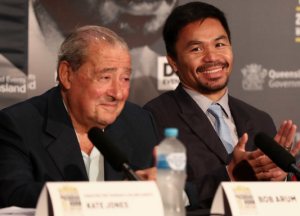 MP Promotions business head Arnold Vegafria assured fans that the much-awaited WBA welterweight title bout between Pacquiao and Matthysse will happen as scheduled on July 15th at the Axiata Arena in Kuala Lumpur, Malaysia.