BOXING AND ITS RELATIONSHIP WITH CORONAVIRUS: PAY-PER-VIEW HEADLINERS AT RISK

PhilBoxing.com
Wed, 25 Mar 2020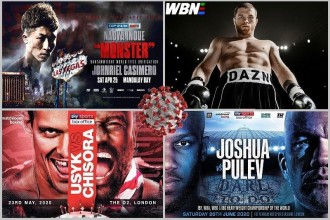 After the mass cancellation of sporting events due to the COVID-19 virus, as a nation we're all being affected. The most popular combat sport on the planet (Boxing) is set to suffer in a big way. With several events scheduled between now and the summertime, what impact will the Coronavirus have on Boxing as we know it?

As the Minnesota casino ballroom hosted the 'ShoBox: The New Generation' boxing event this past Friday evening, through the midst of a global pandemic the Boxing world remained calm, and continued.

Historically, these actions from the Boxing world aren't uncommon. Prizefighting and Horse were the only events taking place during world wars and former pandemics. As the planet battles the dangers of COVID-19 in the year 2020, Boxing acted as it has always done; without fear in its defiant nature, slightly more dangerous than it should be.

The majority of combat sports athletes are technically freelance workers, who would lose their means of income without stepping into the ring/cage and performing. A huge percentage of boxers are living below the poverty line or at the minimum, very close to it. We should also note, boxing does not provide health insurance. So, it's completely understandable why fighters are jumping at the opportunity to fight even with the threat of coronavirus lurking everywhere we turn.

So, even with the venue emptied and the people count minimized, there was no safe approach in the current climate that could've made the event completely "safe". The current pandemic (COVID-19 aka Coronavirus) coincides the most with the Spanish Flu pandemic in the early 1900s. If we take a look back at the boxing world during those times, absolute zero precautionary measures were taken. In 1918, at the peak of the Spanish Flu in the United States, there were 1770 documented professional boxing events. Whilst multiple popular fighters contracted the disease, others weren't so lucky and became diseased.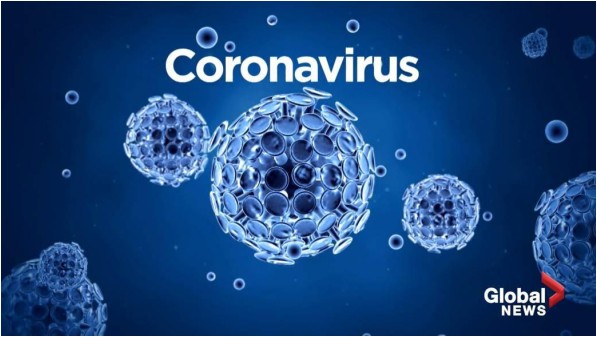 Can sports events continue through the disease?

A prime example of how quickly a seemingly scheduled event can be cancelled within a heartbeat would be to look at UFC President Dana White. The Ultimate Fighting Championship worked around the crowd ban and flight ban to host their UFC Brazil event at the weekend and with three events set to take place in the weeks to come, Dana White gave people the belief that these events would be taking place no matter what.

That was until a second crowd ban was put in place that would set the limit to 10 people allowed in the same room together. Given the need for production, Dana was forced to postpone his events which could be a look ahead for the boxing world.

A recent Sports Illustrated employee Allerik Freeman documented the daily activities of the Shenzhen Aviators Basketball team. He explained that holding practices during the week alongside gym sessions is maintainable with on-site medical staff. Having their temperature taken and anybody showing signs of fever would be transported to a clinic and tested the same day.

Using a similar approach to the CBA and the UFC may be viable, and yes we can easily envision a scenario where these practices could be staged safely. But with the pandemic moving slower in certain countries like America and the UK, hoarding resources that are high demand won't be sustainable in the coming weeks.

Where does this leave Boxing and its pay-per-view events?

Fighters continue to train in the gym in both the boxing and mixed martial arts world, even though health experts have labelled gymnasiums as a high-risk area. A concerning quote from welterweight boxer Vergil Ortiz Jr. said;

"I'm training to fight as nothing has happened. Nothing's going to stop us. I was sick two or three weeks ago, so I'm pretty sure my immune system is stronger now because of that. The possibility of me getting sick is pretty low right now."

To give credit where credit is due, fighters like Ortiz must feel like they aren't left without much choice. "Work from home" is not the advice a boxer wants to hear, or can even make a possibility. Promoters are acting as if a pandemic doesn't exist; similarly to its cousin MMA (mixed martial arts). 'Tim Boxeo' produced 30 boxing events streamed somewhere in the world on Friday or Saturday, if this is anything to go by… boxers and their staff could be in more trouble than most if precautions are not taken.

Yes, it's completely unfair to the fighters involved who require a paycheque but, boxing is not an essential service that is required. Nobody involved should be taking risks that could endanger the public or better yet, put themselves in harm's way of the potentially fatal virus.

Postponement

Shakur Stevenson was to kick off a New York double-header at Madison Square Garden that was due to end on March 17th with a St. Patrick's Day special followed by Michael Conlan. The cancellation came due to the heavy rules on crowded events combined with flight bans. It was initially declared the event was going forward without fans in attendance, until Thursday morning when it was announced the entire event will be re-scheduled.



The most affected could be those bouts set for between March 17th and April 4th as the world attempts to get a grip on the spread of Coronavirus. Should cases continue to soar, those contests due to happen from April to July could also be in trouble. They include:

Daniel Dubois vs. Joe Joyce

Jamal James vs. Thomas Dulorme

Naoya Inoue vs. Johnriel Casimero

Josh Taylor vs. Apinun Khongsong

Canelo (Unconfirmed event)

Lee Selby vs. George Kambosos Jr

Jose Ramirez vs. Viktor Postol

Claressa Shields vs. Marie Dicaire

Nordine Ouabaali vs. Nonito Donaire

Dillian Whyte vs. Alexander Povetkin

Oleksandr Usyk vs. Derek Chisora

Jamel Herring vs. Carl Frampton

Anthony Joshua vs. Kubrat Pulev

Given current forecasts suggesting that this pandemic will get significantly worse in the UK & US before getting better, it may well be the case that no doctors can be spared in the weeks and months to come.

This is mere speculation at present, but if it proves true, then that could be the final KO blow for boxing in the immediate future.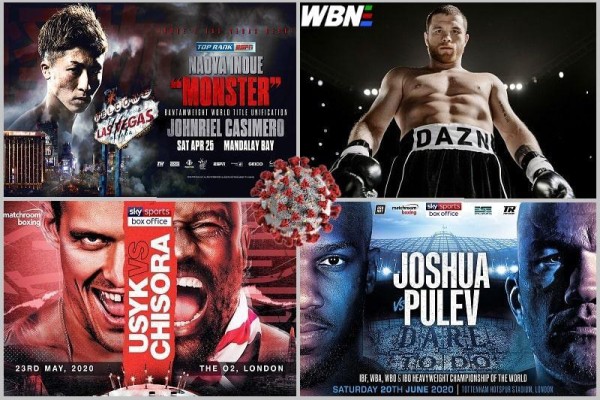 ---
Recent PhilBoxing.com In-House articles: