Ring judge says character is vital

By Joaquin Henson
PhilBoxing.com
Sun, 29 Sep 2019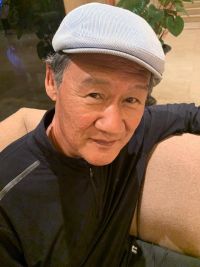 Hubert Miin.

WBC committee chairman of ring officials Hubert Minn said the other day character is the trait that sets apart the best boxing judge because it defines legacy with respect, honesty, integrity and humility.

Minn, 72, was in Manila to deliver a lecture on ?What It Takes To Get To The Championship Level? as a pro boxing judge in a highlight of the first-ever Professional Sports Summit organized by the Games and Amusements Board at the PICC, Pasay City, last week. Mann has been a boxing judge since 1991 with over 60 world title fights and assignments in 23 countries in his resume. A former chairman of the Hawaii Board of Educators and a teacher for 18 years, Minn lives in Honolulu with his Filipina partner Pam Agena.

?The basic thing is character,? said Minn, a Physical Education graduate of the California State at Northridge and a doctorate degree holder in Education from the University of Hawaii. ?Obviously, a boxing judge must be intelligent and must know how to score a fight. To me, it?s important to show character which also means caring for other people. Getting assignments has become very competitive and unfortunately, some judges resort to cutthroat tactics in criticizing others. That?s not right. I?m a believer of the saying that you prepare the child for the road, not the road for the child.?

Minn said in scoring a fight, a judge must look at the three Ds----damage, domination and disruption. ?One of the hardest fights to judge is when you?ve got two fighters who don?t have power so there?s no effect or impact in their punches,? he said. ?Don?t mistake action for achievement. Another tough fight to judge is when you?ve got a boxer against a puncher. That becomes very strategic so it?s difficult to read if there?s damage inflicted, who is dominating and if anyone is disrupting. Take Floyd Mayweather, Jr. He?s a very experienced fighter with excellent ring generalship. He?ll disrupt, maybe even dominate but I don?t know if he?ll do much damage because of his style.?

Minn?s father Herbert was a Hall of Fame referee and judge who died at 96 this year. His grandparents were Korean immigrants who settled in Hawaii. ?My father always told me if you want to run with the big dogs, don?t pee like a puppy,? he said. ?As a boxing judge, you learn from experience with the good, bad and ugly to be well-rounded. You embrace the experience and learn to get better.? A widower, Minn lost his wife 10 years ago and has two children and two grandchildren. A 42-year-old son works as a firefighter and a daughter, 38, is afflicted with Down Syndrome.

Minn said he?s never been confronted by a fighter who disagreed with his scoring. But there was an incident in 2017 when Minn turned in a score that was way different from the two other judges. The fight was between Anthony Mundine and Danny Green before over 25,000 fans in Adelaide. Both fighters were over 40 and battled in a grudge rematch. Minn had it 98-90 and judge Steve Morrow 96-94, both for Green while judge Tom Ferrauto saw it 94-all. According to Minn, Punch Stat later reviewed the fight and affirmed his judgment by scoring eight rounds for Green and two for Mundine and 7-3 in another reexamination. ?I stood firmly behind my score as I had to own my score,? he said.

Minn said the greatest Filipino fighter ever has to be super WBA welterweight champion Sen. Manny Pacquiao. ?He?s special,? said Minn. ?A fighter like Manny doesn?t come around often. The best Hawaiian fighters of Filipino descent were Brian Viloria, Ben Villaflor, Jesus Salud and Andy Ganigan. Rolando Navarrete fought a lot in Hawaii and was a crowd favorite (12 fights in Hawaii from 1979 to 1983). As for the future, I think Japan?s Naoya Inoue is the rising star of boxing.?

Minn said there hasn?t been a major boxing promotion in Hawaii for eight years but WBC president Mauricio Sulaiman recently announced plans to sponsor a pro-am event in the islands. ?Hawaii is fertile grounds for fighters,? he said. ?In MMA, UFC featherweight champion Max Holloway and Bellator women?s flyweight champion Ilima Lei Macfarlane are from Hawaii. Hawaii is where East meets West. I?m confident big fight cards will be back in Hawaii soon.?


Click here to view a list of other articles written by Joaquin Henson.

---
Recent PhilBoxing.com In-House articles: