Mobile Home | Desktop Version




Boxing in but AIBA out?

By Joaquin Henson
PhilBoxing.com
Thu, 11 Oct 2018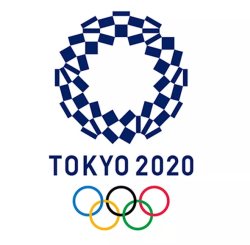 It appears that the IOC will retain boxing in the 2020 Olympic calendar but AIBA, the controversial international federation governing the sport, may be blacklisted from exercising authority over the competition unless interim president Gafur Rakhimov of Uzbekistan is removed from office due to alleged governance and financial irregularities.

Last year, AIBA undertook a leadership overhaul with the forced exit of president Dr. Wu Ching Kuo of Chinese-Taipei after a reign of nearly 12 years since unseating Prof. Anwar Chowdry of Pakistan. Dr. Wu was accused of financial mismanagement and corruption. Franco Falcinelli of Italy was named interim president to replace Dr. Wu then three months later, Rakhimov took control of the AIBA helm. Rakhimov endeared himself to the AIBA membership by providing relief on an overdue loan threatening the organization with bankruptcy.

Rakhimov, 67, has supposedly been linked to the Thieves-In-Law organized crime gang engaging in money laundering, bribery, robbery and extortion by the US Treasury's Office of Foreign Assets Control. He lives in Dubai and travel restrictions prevent him from even visiting the AIBA head office in Lausanne. Late last year, the US Treasury froze Rakhimov's assets under American jurisdiction for alleged criminal activities.

Rakhimov's influence was evident when Uzbekistan topped the medal standings in boxing at the 2016 Rio Olympics with three gold, two silver and two bronze medals. Disputed decisions led to the suspension of all 36 judges and referees assigned to the Rio Games. At the recent Asian Games in Jakarta, all seven Uzbek fighters made it to the finals and only two failed to strike gold. At least three Filipino fighters were victimized by questionable verdicts. Under AIBA rules, results may not be protested. But bending backwards in the wake of the uproar over disputed outcomes, AIBA executive director Tom Virgets of the US recently announced protests will now be entertained.

AIBA is set to elect a permanent president at its Congress in Moscow on Nov. 2-3 but only Rakhimov has been cleared to run. Former Olympic silver medalist Serik Konakbayev, 59, intended to oppose Rakhimov but was unable to muster the required minimum of 20 letters of support from member countries. Konakbayev, a member of the Kazakh Parliament, was backed by Falcinelli, the European president who has been suspended by the AIBA Executive Committee for "offending conduct." Falcinelli was apparently censured for supporting Konakbayev in a purge that also banned Dr. Wu and former executive director Ho Kim from participating in AIBA affairs for life.

But IOC presidential spokesman Mark Adams allayed fears that boxers would be collateral damage in the move against AIBA. The IOC promised "to do its utmost to ensure that the athletes do not have to suffer under these circumstances and will protect their Olympic dream." Writer Liam Morgan said if AIBA is disenfranchised by the IOC, "a new organization could be specially established to oversee competition" in Tokyo. The IOC will likely suspend AIBA if Rakhimov is elected president in the Moscow Congress.

ABAP secretary-general Ed Picson said no matter what happens to AIBA, Filipino fighters in the national pool will continue to train and work towards qualifying for the 2020 Olympics. "We're crafting an aggressive program with our coaches and support staff for the qualifying events for the Olympics," he said. "We're doing some things differently but nothing drastic. Just some adjustments. We're also looking to hire a foreign consultant to assist us. We will likewise focus on keeping our boxers healthy and injury-free. We're optimistic the problem facing AIBA now will be resolved. But we'll isolate the boxers from that issue. They will concentrate on training, keeping healthy and staying in tip-top condition and focused on qualifying for the Olympics."

If boxing isn't struck out of the Tokyo Games, it will feature a slight adjustment from Rio. There will still be 13 gold medals at stake but the IOC will reduce the men's weight divisions from 10 to eight while increasing the women's classes from three to five. The women's categories are flyweight (51 kilograms), featherweight (57), lightweight (60), welterweight (69) and middleweight (75). That configuration will enlist 60 women and 226 male boxers. AIBA has appealed to retain the Rio format which brought in 286 total boxers from 76 countries. Of the 76 countries, only 19 landed on the podium.

Boxing has been a constant Olympic event since 1904, skipping only the 1912 edition in Stockholm because Swedish law banned the sport at the time. Women's boxing was introduced at the 2012 London Olympics. The Philippines has bagged two silver and three bronze medals in Olympic boxing since 1932.





---
Recent PhilBoxing articles: