There are 310 articles attributed to this author.
Displaying articles 1 to 10.

Snips and Snipes 4 March 2021: British Heavyweight Boxing Goes Full Circle
Fri, 05 Mar 2021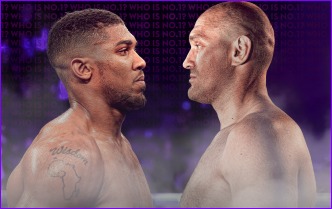 As I write I am waiting for the details of the Anthony Joshua vs. Tyson Fury fight to be announced. Bob Arum has said that it is a done deal and will be signed sealed and revealed shortly. It could be the most expensive figh


The Past Week in Action 1 March 2021: Canelo Easily Disposes Yildirim to Retain Supermiddle Titles
Tue, 02 Mar 2021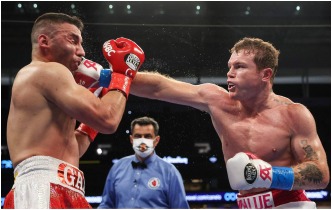 Highlights: -Saul Alvarez savages Avni Yildirim in three rounds to retain WBC and WBA super middle titles -McWilliams Arroyo halts substitute Abraham Rodriguez to win interim WBC flyweight title -Rene Mark Cuarto ou


The Past Week in Action 22 February 2021: Valdez in Dramatic KO Win Over Berchelt
Tue, 23 Feb 2021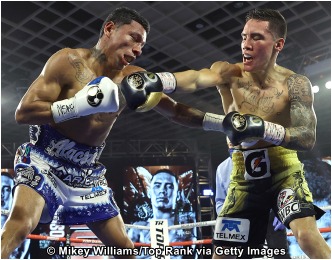 Valdez (R) connects at Berchelt.
Highlights: -Oscar Valdez scores dramatic kayo win over champion Miguel Berchelt to lift the WBC super featherweight title -Adrian Broner returns with a points win over Jovani


The Past Week in Action 15 February 2021: Castano Unseats Teixeira; Diaz Draws with Rakhimov but Loses Title on Scales
Mon, 15 Feb 2021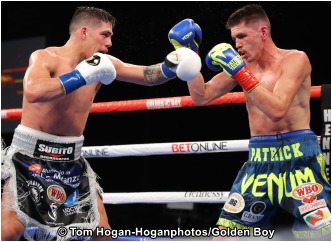 Castano (L) and Teixeira (R) during yesterday's action in California.
Highlights: -Brian Castano outpoints champion Patrick Teixeira to win the WBO super welterweight title -Joel Diaz fails to make the weig


The Past Week in Action: Former Champs Trout and Molina Return with Wins
Mon, 08 Feb 2021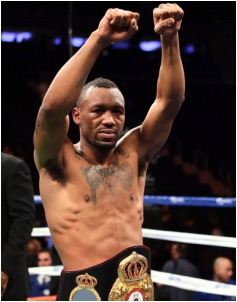 Austin Trout.
Highlights:
-Former champion Austin Trout returns with a win
-Former champion Carlos Molina scores a win on own promotion
-Argentinian banger Matias Rueda moves his % of inside the


Snips and Snipes 2 February 2021: The WBA's Farcical Manipulation of its Titles and Rankings
Wed, 03 Feb 2021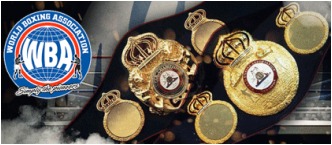 Last year "Canelo" Alvarez was the "Flavour of the Month". It seemed that almost every week there were stories about who he would be fighting and in the case on Avni Yildirim-who he would not be fighting. Names and l


The Past Week in Action 30 January 2021: Plant Blanks Truax in IBF Title Defence
Mon, 01 Feb 2021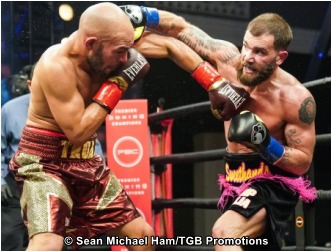 Highlights:
-Caleb Plant wins every round against Caleb Truax in IBF super middleweight title defence
-Trevor Bryan stops Bermane Stiverne for the vacant secondary WBA/Don King Chicanery heavyweight t


Cortina de Hierro –Castro's Iron Curtain
Thu, 28 Jan 2021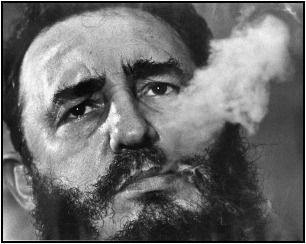 The late Cuban strongman Fidel Castro. In 1946 after the end of the Second World War what Winston Churchill described as an Iron Curtain stretched across Europe separating East and West with all professional sport banned


Boxing and the Iron Curtain
Thu, 28 Jan 2021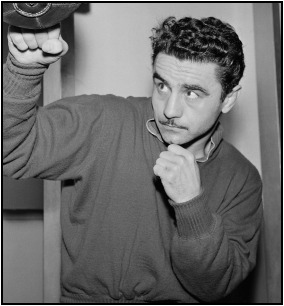 Three time Olympic gold medal winner László Papp of Hungary. Back in March 1946 Winston Churchill made his famous speech in Fulton, Missouri in which he coined the phrase Iron Curtain to describe the hegemony of Eastern E


The Past Week in Action: Fulton, Aleem Win Belts
Mon, 25 Jan 2021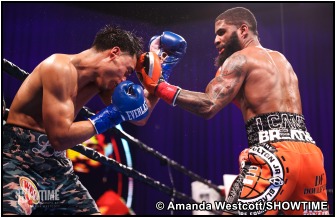 Highlights: -Stephen Fulton wins the WBO super bantamweight title with unanimous points victory over champion Angelo Leo -Raeese Aleem scores four knockdowns and stops Vic Pasillas in the eleventh round to collect the v