There are 2,285 articles attributed to this author.
Displaying articles 71 to 80.

Bright future for Pamisa
Mon, 09 Mar 2020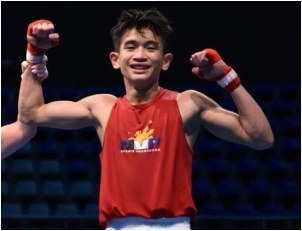 Eljay Pamisa. There's a 5-6, 15-year-old Cagayan de Oro boxer who's touted to be a rising star and ABAP secretary-general Ed Picson is bullish on his chances to someday become an Olympic champion.


Mikey likely Manny's next challenger
Sat, 07 Mar 2020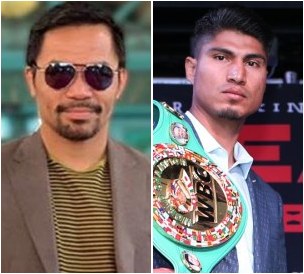 A date has been floated for super WBA welterweight champion Sen. Manny Pacquiao's next fight and although nothing is confirmed, there appears to be some clarity that he will defend his crown against former WBO featherweig


Is Boxing Commission necessary?
Fri, 06 Mar 2020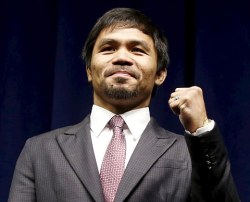 A hearing was held to discuss the merits or otherwise of two Senate bills seeking to create a Philippine Boxing and Combat Sports Commission presided by Committee on Sports chairman Sen. Bong Go at the Recto Room on the second floo


All or nothing for Casimero
Tue, 03 Mar 2020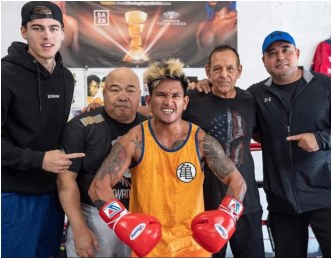 JohnRiel Casimero (center) with (from left) Brendan Gibbons, Ting Ariosa, Pedro Roque and Memo Heredia in Miami. For WBO bantamweight champion JohnRiel Casimero, the battlecry is "All or Nothing" in his unifica


Three Kings cited in Elorde Awards Night
Sun, 01 Mar 2020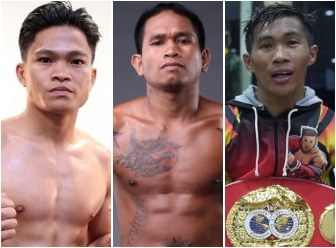 IBF superflyweight king Jerwin Ancajas, WBO bantamweight titlist JohnRiel Casimero and IBF minimumweight ruler Pedro Taduran will be honored as Co-Boxers of the Year for their outstanding performance in 2019 during


Champ cites Jeo's heart
Wed, 26 Feb 2020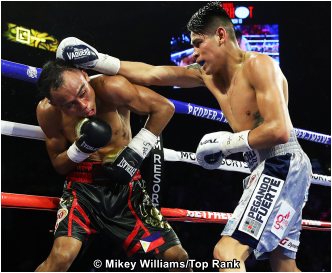 WBO superbantamweight champion Emanuel Navarrete applauded Filipino challenger Jeo Santisima's courage in absorbing heavy punishment but never going down as the Mexican retained his title via an 11th round stoppage


Outgunned Pinoy loses by TKO
Mon, 24 Feb 2020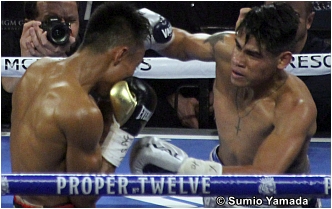 Jeo Santisima was badly outgunned but never took a count as he displayed a warrior's heart in failing to dethrone WBO superbantamweight champion Emanuel Navarrete who retained his title via a technical knockout at 2


Fight won't go distance, says Aldeguer
Sun, 23 Feb 2020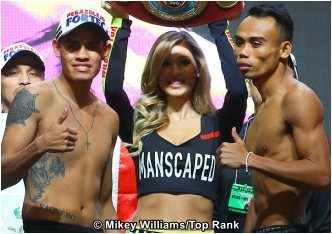 ALA Boxing CEO Michael Aldeguer expects a knockout ending in the WBO superbantamweight title fight between defending champion Emanuel Navarrete of Mexico and Filipino challenger Jeo Santisima in the undercard of


Suarez back to pro ranks
Fri, 21 Feb 2020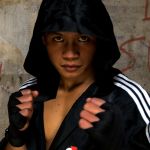 Charly Suarez. Rio Olympian Charly Suarez has returned to professional boxing after claiming his third Southeast Asian Games gold medal last year but isn't shutting the door on trying to qualify for the Tokyo Games i


Will Santisima's chin hold up?
Thu, 20 Feb 2020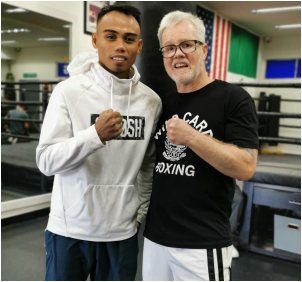 Santisima and Roach in Los Angeles. The odds are so lopsided that anyone who bets for ALA fighter Jeo Santisima to dethrone WBO superbantamweight champion Emanuel Navarrete in their Las Vegas bout this Saturday nigh