There are 2,271 articles attributed to this author.
Displaying articles 311 to 320.

Manny delivered as promised
Tue, 22 Jan 2019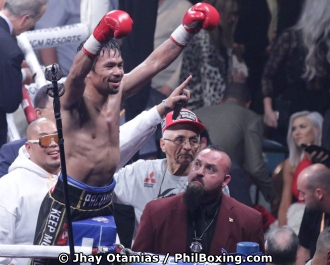 LAS VEGAS. Adrien Broner woudn?t concede defeat even if it was obvious he was badly beaten by WBA welterweight champion Sen. Manny Pacquiao in their 12-round bout at the MGM Grand Garden Arena here last Saturday night.


Body punches key to Manny's win
Tue, 22 Jan 2019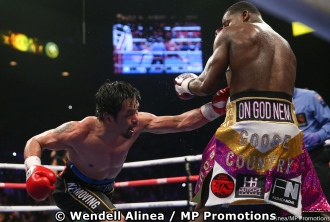 LAS VEGAS. Strength and conditioning coach Justin Fortune said WBA welterweight champion Sen. Manny Pacquiao?s body punches took the starch out of challenger Adrien Broner in their 12-round battle at the MGM Grand Garden


Roach says no big deal in taking backseat
Mon, 21 Jan 2019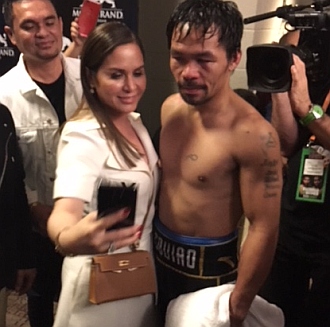 LAS VEGAS. After sitting out WBA welterweight champion Sen. Manny Pacquiao?s fight against Lucas Matthysse in Kuala Lumpur last July, trainer Freddie Roach is back on the team and said it?s no big deal that he has taken a


Roach says no big deal in taking backseat
Mon, 21 Jan 2019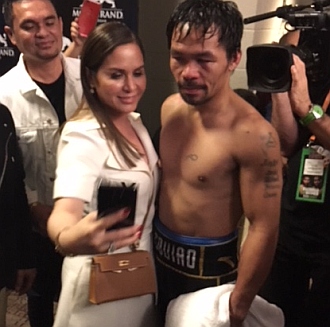 LAS VEGAS. After sitting out WBA welterweight champion Sen. Manny Pacquiao?s fight against Lucas Matthysse in Kuala Lumpur last July, trainer Freddie Roach is back on the team and said it?s no big deal that he has taken a


Sniffles no effect on Manny
Mon, 21 Jan 2019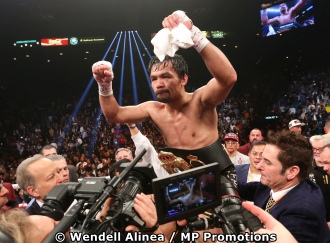 LAS VEGAS. WBA welterweight champion Sen. Manny Pacquiao had a running nose when he fought Adrien Broner at the MGM Grand Garden Arena here Saturday night (yesterday morning, Manila) but it was the challenger who did


Broner's durability to be tested
Sun, 20 Jan 2019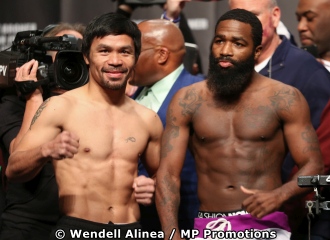 LAS VEGAS. How durable is Adrien Broner? He?s never been knocked out in his career and only one man has sent him down for the mandatory eight-count. Marcos Maidana used a left hook to the jaw to deck Broner twice i


Garcia doesn't think Manny can win by KO
Sun, 20 Jan 2019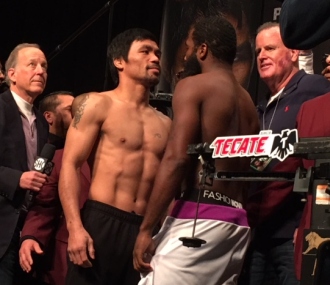 LAS VEGAS. IBF/WBC lightweight champion Mikey Garcia predicted that WBA welterweight champion Sen. Manny Pacquiao won?t knock out challenger Adrien Broner in their fight at the MGM Grand Garden Arena here this morning (


Fortune says Broner will quit
Sun, 20 Jan 2019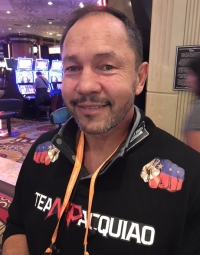 LAS VEGAS. WBA welterweight champion Sen. Manny Pacquiao?s Australian strength and conditioning coach Justin Fortune minced no words in calling Adrien Broner ?a dog and a coward who beats up women? so when the challenger


Broner's father-figure says Manny out in 9
Sat, 19 Jan 2019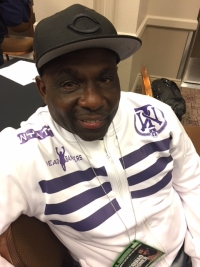 Mike Stafford. LAS VEGAS. Mike Stafford isn?t just Adrien Broner?s boxing teacher but also his father-figure and on the eve of The Problem?s biggest fight of his career, predicted a ninth round knockout win over defendi


5 Pinoys featured in Vegas card
Tue, 15 Jan 2019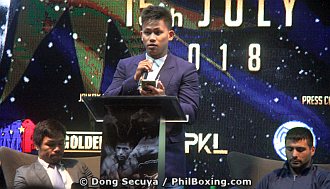 Five Filipinos, including WBA welterweight champion Sen. Manny Pacquiao, will see action in the 9-fight, 82-round card at the MGM Grand Garden Arena in Las Vegas this Saturday night (Sunday morning, Manila time) with Al Hay